Skip to Content
Dental Acupuncture in Newport Beach, CA
At Dover Dental, we offer complimentary acupuncture services to our patients to ensure a smooth and hassle-free experience.
We want our patients to receive the best possible care and are committed to providing a comfortable and relaxing environment for all our patients.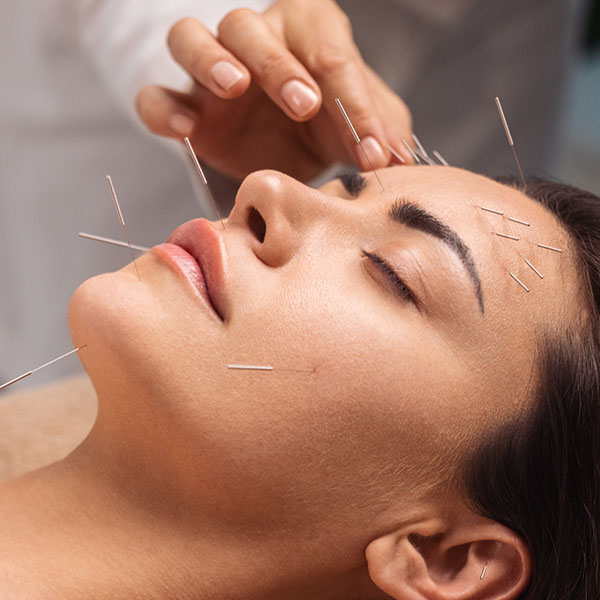 Relief Without Medication
Patients are increasingly seeking acupuncture as an adjunct to standard pain control measures. This is becoming more relevant in the setting of the current opiate epidemic, as acupuncture provides a non-pharmacologic approach to reducing pain. This is also important in the realms of sleep medicine and orofacial pain where pharmacotherapy is riddled with a high side effect burden and risk of abuse.
The rationale behind all traditional Chinese medicine therapies is to restore qi (pronounced chee), which is the vital energy that flows through the meridians. The meridians are branches connected to body organs and function through complicated non-anatomical pathways. By stimulating the acupuncture points, the flow of energy is harmonized and optimal health can be restored. Research on acupuncture has shown evidence of efficacy, according to evidence-based medicine principles in both the medical and dental fields.
Conditions That Can Be Treated With Acupuncture
Acupuncture is a safe treatment modality because it is nontoxic and has minimal adverse reactions. Furthermore, in contrast to the use of certain drugs, there is no risk of dependency.
Some of the oral conditions for which acupuncture can be used safely and effectively include:
Dental pain (acute and postoperative)
Dental anxiety
Nausea and gag reflex
Burning mouth syndrome (BMS)
Orofacial pain
Neck and jaw pain
Dry mouth
Migraine headache
Contact Us Today and We'll Schedule Your Free Consultation!