Skip to Content
Strengthen Teeth Easily & Effectively
Porcelain crowns are perfect for restoring teeth that have been decayed, weakened, or broken. Sometimes fillings get old and need to be renewed but the tooth itself becomes frail– this is where a crown would fit in. Our dentists at Dover Dental will fit them exactly to your bite so that it won't feel artificial or uncomfortable, we use metal-free crowns for higher esthetic results and for your safety. It will also look natural, and no one will suspect a thing!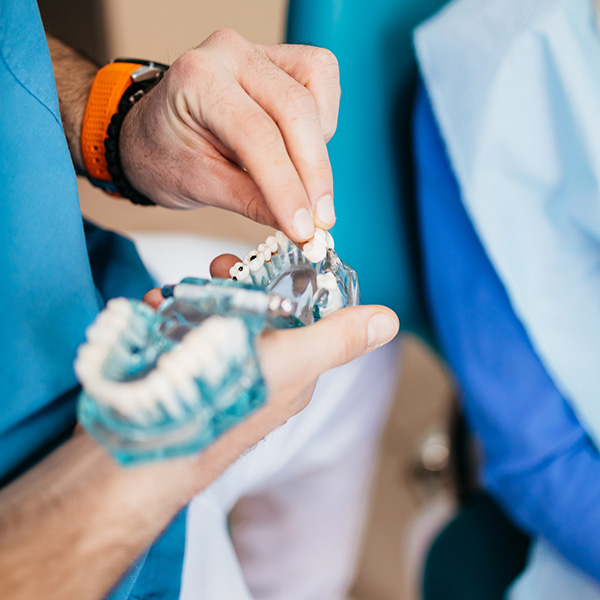 Placing Your New Crown Usually Involves
A comprehensive exam of your oral health
Placement of crown made from our 3-D printer
A mold of your bite will be taken to ensure the correct fit
Thorough preparation of crown, which may include removing a filling or removing some tissue
Your Teeth Will Feel Like New
Our Newport Beach dental specials at Dover Dental will give you all the information on what needs to be done if you think you'll need a crown. We will let you know if you're a candidate for porcelain crowns or any other treatments. Call us at 949-548-0966 and schedule a free consultation.
Contact Us Today and We'll Schedule Your Free Consultation!