Skip to Content
Why Bonded Restoration
In the past when patients needed fillings placed in their back (chewing) teeth, dentists had only one choice of materials for these fillings: silver amalgam. Amalgam fillings are made of silver and other metals that are mixed with mercury just prior to placement in the patient's tooth. Silver amalgam fillings have serviced patients and dentistry quite well for decades.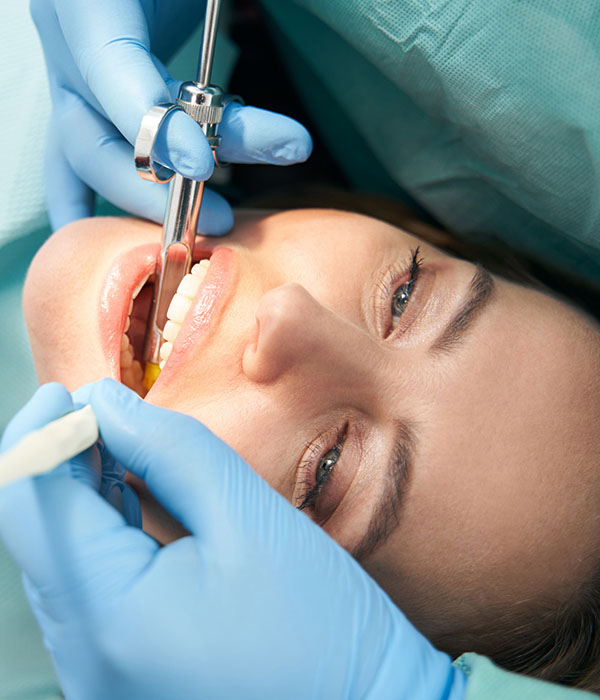 Limitations and Potential Problems
The material does have its limitations and potential problems:
Recent studies suggest that large silver amalgam fillings can contribute to the fracture of teeth. Silver fillings contain mercury. Mercury is used in thermometers because it expands and contracts with changes in temperature. The mercury in silver amalgam fillings does the same thing. This expansion and contraction of the silver filling cause stress in the tooth structure that surrounds the filling. This stress can sometimes cause the tooth structure to fracture or break away from the tooth.
Over the years, the silver amalgam filling breaks down at the margin where the filling meets the tooth. This breakdown of the metal causes the "seal" to be broken which allows decay-causing bacteria to enter the area.
Silver amalgam fillings do not bond to the tooth structure. They are held into place by undercuts that the dentist has to make when preparing the tooth (drilling) for the restoration. This means that tooth structure other than the decayed area has to be removed. Also, when a filling is very large, the dentist may have to place reinforcement pins into the tooth in order for the filling to be held in place.
Silver amalgam fillings are unattractive, darken with age and cause discoloration of the teeth they are placed in.
Final Thoughts
The materials that we use today are much more esthetic and even stronger and possibly longer lasting. They look, feel, and function like natural teeth. Our concern is your comfort and confidence. Our goal is to help preserve your smile for a lifetime.
Contact Us Today and We'll Schedule Your Free Consultation!